Steve Schneider
"Dead Center, Photographs of The Grateful Dead by Steve Schneider"

Rainier Tower Mezzanine and Jeffrey Moose Framing, 1301 Fifth Ave, Seattle

October 27th through January 7th. 2012
Reception November 18th, 5:30 till 7:30


Please refer questions to Jeffrey Moose, 206.467.6951 or jmoose@jeffreymoosegallery.com.

Photographer Steve Schneider will exhibit a group of images representing 20 years of concerts by The Grateful Dead , in the Rainier Tower Mezzanine, 1301 Fifth Avenue from October 27th through January 7th. A reception for this exhibit will be held Friday, NOVEMBER 18TH from 5:30 to 7:30 pm in the exhibition area.

Entitled "Dead Center", the images range from vintage film-based shots of the band from the mid 70's to their last show in Seattle, May of 1995. Many are shot from the "Pit" in front of the stage and are stunning, frozen moments of musical drama, but others are startling, even more intimate images shot from the stage. His close association with the band goes back to the mid 70's and many of his Grateful Dead photos have been published on their CDs & DVDs . Most were shot in the Northwest, Mr. Schneider's residence since 1979.

Mr. Schneider's career has included stints working for UPI, Rueters and Sipa Press as well as long term commitments to corporate assignments and conventions. He also travels with a few associations such as the National League of Cities, American Thoracic Society, and Professional Convention Management Association.

His work has appeared in important publications including TIME magazine, which ran a photo of Mr. Schneider's shot of Jerry Garcia in Seattle after the guitarist's death in 1995.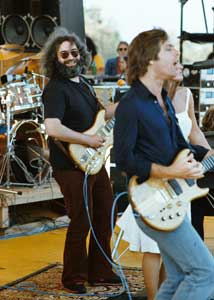 Steve Schneider
"Jerry Garcia, Campus Stadium, UCSB, Santa Barbara, CA, 6/4/78"
color photograph
14"x11"
1978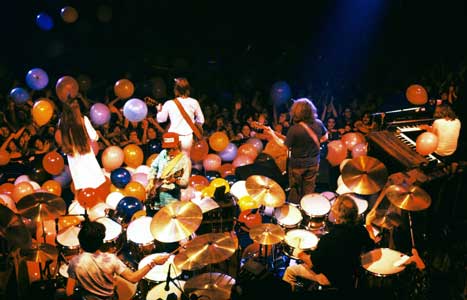 Steve Schneider
"The Grateful Dead, Winterland Arena, San Francisco, CA, 12/31/77"
color photograph
11"x14"
1977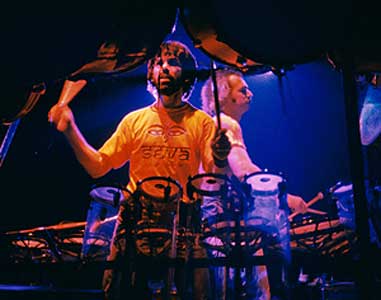 Steve Schneider
"Mickey Hart and Bill Kreutzmann, Oakland Auditorium, 12/31/79"
color photograph
11"x14"
1979



more images from this exhibit.