Aboriginal artists of Yuendemu, Australia's Warlukurlangu cooperative


New Location:
181 Winslow Way E, Suite F, Bainbridge Island, Washington, 98110

360 598 4479

Tuesday - Friday 10-5:30
Saturday 11-6

Also open by appointment.


Jeffrey Moose Gallery has relocated from Rainier Square in downtown Seattle to charming downtown Winslow on Bainbridge Island, 181 Winslow Way E, Ste F, just 2 blocks from the ferry terminal. After nearly 23 years in downtown Seattle, shoulder to shoulder with Louis Vuitton, Foxes Gems, The Fairmont Olympic Hotel and the Fifth Avenue Theatre, the gallery is breathing some fresh marine air with a gorgeous vista of the treeline surrounding Eagle Harbor.

Complimenting the relocation is the upgrading of our framing operation with the acquisition of the framing facilities and equipment of old friends Wes and Andrea Roby-King of the Roby King Gallery. Greatly expanded and improved, the new frame shop brings a powerful creative tool to bear in an Art-centric community with its own art museum, numerous artists several galleries and a vibrant First Friday Art Walk tradition. Besides picture framing and art preparation, the gallery offers Fine Art conservation, photo preservation and re-touching as well as curatorial services for other businesses who desire a rotating exhibit in their public space.

The gallery will continue to show a rich mix of contemporary Indigenous art, local landscapes, blown glass, ceramics, Rock and Roll photos and work by emerging Kitsap talents.

To celebrate the relocation, we have stretched a group of 11 new works by the Aboriginal artists of Yuendemu, Australia's Warlukurlangu cooperative. A traditional ground painting by artists from the coop made history in 1989 when they flew in with hundreds of pounds of materials for the Magiciennes De La Terre exhibit at Halle De La Vilette in Paris and later in 1999's Spirit Country show at San Francisco's Palace of the Legion of Honor. The Seattle Art Museum's recent blockbuster, Ancestral Modern (2013), opened this July in Nashville and features many works by artists from this community. 

A Grand and Magical Re-Opening event will take place this fall. Stay tuned...

Please refer questions to Jeffrey Moose, 360 598 4479 or jmoose@jeffreymoosegallery.com.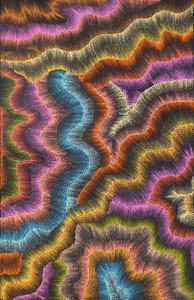 "Jajutuma Jukurrpa - Caterpiller Dreaming"
Elizabeth Napaljarri Katakarinja
Acrylic on canvas
48"x30"
2014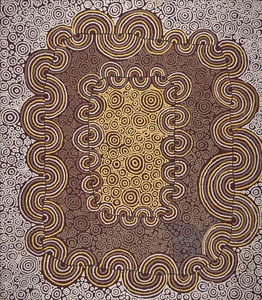 "Mina Mina Jukurrpa - Mina Mina Dreaming, Ngalyipi"
Christine Nakamarra Curtis
Acrylic on canvas
48"x42"
2017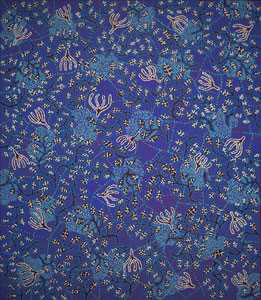 "Ngapa Jukurrpa - Water Dreaming, Mikanji"
Juliette Nampajinpa Brown
Acrylic on canvas
48"x42"
2017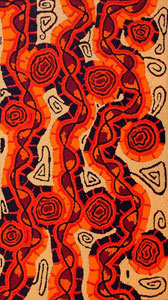 "Ngapa Jukurrpa - Water Dreaming, Pirlinyarnu"
Angelina Nampijinpa Tasman
Acrylic on canvas
30"x24"
2015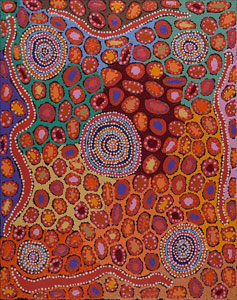 "Kurrakara Jukurrpa - Desert Oak Dreaming", Mina Mina"
Masi Nungarrayi Ward
Acrylic on canvas
30"x24"
2017