Rainier Tower Mezzanine
April-June 2007

Jeffrey Moose Gallery will present a group of four large pastel paintings by Jeffrey Moose in the Mezzanine of Rainier Tower, 1301 5th Avenue, Seattle, WA, for the months of April, May and June.

Mr. Moose arrived in Washington State in the summer of 1988 and began a series of large abstract pastel paintings based on spiritual impressions of places on the Olympic Peninsula. Initially, he lived in a small trailer near the Hood Canal town of Brinnon. A childhood friend worked as a fisheries biologist at a nearby State lab at Point Whitney. In this area Mr. Moose was exposed to the wilderness of the peninsula. The bobcats, otters, skunks, owls, eagles and the rich marine life were very different from the Monterrey Bay ecology he left behind in California.

Trained in printmaking and art history at both The School of the Art Institute of Chicago and UC Santa Cruz, Mr. Moose's art has often been influenced by the natural world. He attended an unusual private school in Virginia whose curriculum focused on Natural Science and it was there that he began drawing at a young age. Shortly after arriving in Washington Sate, Mr. Moose was a co-founder of Net Contents Gallery on Bainbridge Island, an artist-run coop that featured provocative, non-commercial themed exhibitions that received much acclaim. He also helped to develop Seattle Art Resource, an all-digital bank of available art. This led to curatorial duties at The Alexis Hotel, where he worked for many years, and finally to the opening of Jeffrey Moose Gallery in 1995.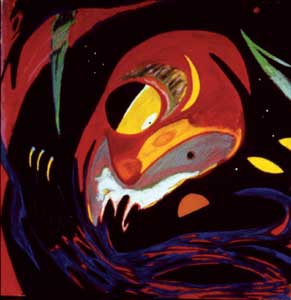 "Eye of the Dosewallips"
Jeffrey Moose
1992
Pastel on paper
48"x42"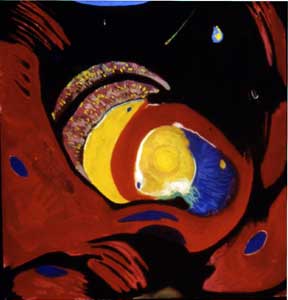 "Chief Sealth"
Jeffrey Moose
1992
Pastel on paper
46"x42"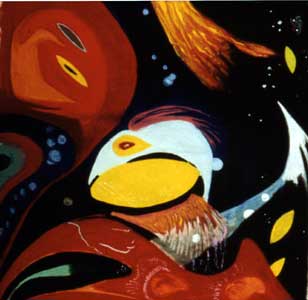 "Eye in the Sky"
Jeffrey Moose
1993
Pastel on paper
48"x42"