September 11th, 2000
Portrait specialist Davis Freeman will exhibit a group of his "Illustratypes" in the Painted Table Restaurant, 92 Madison St. at First Avenue in downtown Seattle, during the months of October and November. A reception will open the exhibition on First Thursday, October 5th from 5:00 to 6:30 PM.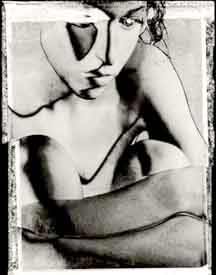 Davis Freeman is well known in Seattle's photo community as the former Chief photographer for the University of Washington and as a documentarian of local and national celeberties. His portrait subjects have included Jimmy Carter, Annie Leibovitz, Tom Wolfe and Gloria Steinem. In a recent project for the Seattle Arts Commission, Mr. Freeman created portraits of many of Seattle's most famous living artists. He is active in the community, serving on the Board or as an advisor to the Youth in Focus kid's photo program, Seattle Central Community College and the American Society of Media Photographers, for which he acted as Chairman of a recent 50th Anniversary exhibition and celebration.
Mr. Freeman, whose photograph "Julia", took a second place prize and $ 500.00 cash in the current juried exhibition of Polaroid work, "A.K.A. Photography" at Benham Studio Gallery on First Avenue, is the inventor of the "Illustratype" technique. The technique involves digital manipulation of a Polaroid negative combined with various printing processes to achieve a ghostly, soft textured surface. This textural effect, paricularly in the full-bleed composition of close-up faces, creates a penatrating, unnerving view into the visage of his subjects. A similar sensation comes when viewing the abstract nudes. In these works warm, Umber tones lend the bodies a classic, historical black and White effect which seems to humble the subjects without the sensational reality that true color brings to a work.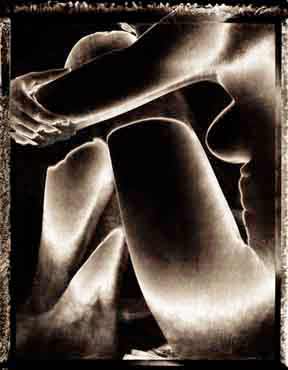 For More Information, please call Jeffrey Moose, Director of Jeffrey Moose Gallery and Curator for the Alexis Hotel and Painted Table restaurant, at 206-467-6951.