Augusust 3rd, - September 4th, 2000

Bainbridge Island painter David Buxton will exhibit a collection of landscapes in oil at the Painted Table Restaurant, First and Madison, Seattle, during the months of August and September.

A reception for the artist will be held on First Thursday, August 3rd from 6:30 to 8:30 PM at the Painted Table Restaurant. Hors d'oervres will be served compliments of Executive Chef Tim Kelley.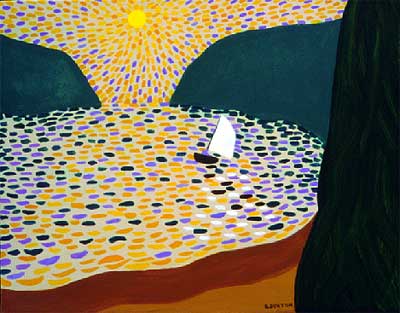 David Buxton
"A Couple Sailing" 2000
acrylic on canvas
16" X 20"