Back to previous exhibits

Gerald Lonning
An exhibit of paintings and collages
April - May 15th 2008. Reception Thur, May 9th 5:30 -7:30 pm.


The Roosevelt Hotel, 1531 7th Ave, Seattle, is proud to announce an exhibition of paitings and collage work by Suquamish painter Gerald "Gerry" Lonning to run from April through May 15th. Mr. Lonning rarely uses brushes to create his unusual abstract compositions on paper, panel and masonite. Instead, he makes impressions with acrylic paint using sponges, ink stamps and wood blocks to transfer found imagery and textures onto the surface of his chosen media. The results are truly original yet harken back to the Bahuas grids of cutting-edge American painting in the late 40's and early 50's. Mr Lonning has long used found imagery in his art, going back to his participation in a show of Xerox art in Wisconsin, where he received an undergraduate degree in Philosophy at UW, with Honors, in the mid 70's. Now, with archival materials and a wide variety of surfaces, he matches seemingly random domestic and commercial images with blocks of color and textural fragments. The surfaces remind one of peeling layers of paint on an old building. Music is big as a theme in Lonning's work. Titles like "You Say Tomato" and "Blue Note" betray his love of classic American Jazz and R&B and sense of nostalgia for Americana.

Please refer questions to Jeffrey Moose, 206.467.6951 or jmoose@jeffreymoosegallery.com.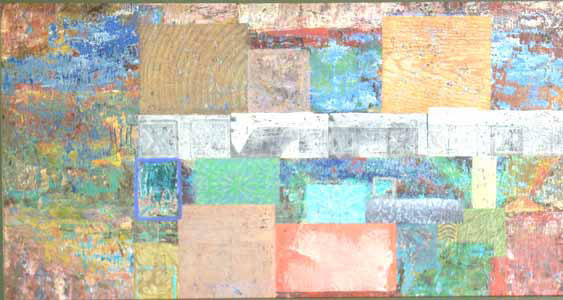 Gerald Lonning
"Angry Marbles"
acrylic on panel
12 3/8"x23"
2008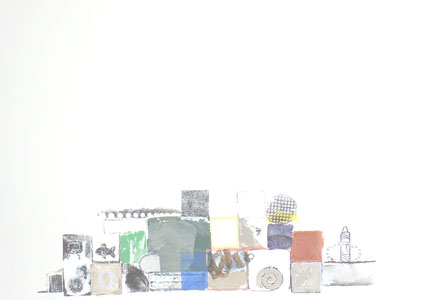 Gerald Lonning
"untitled with grey spiral"
acrylic on paper
13 x19 1/8"
2008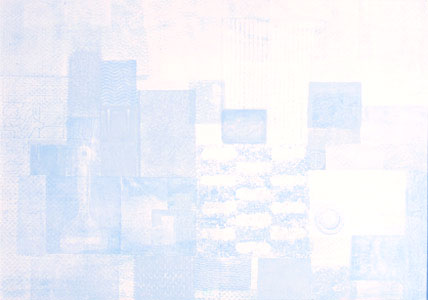 Gerald Lonning
"Blue Note"
acrylic on panel
16x22"
2006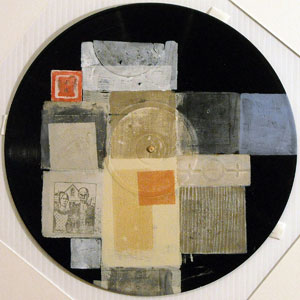 Gerald Lonning
"Milton"
acrylic on vinyl
7"x9"
2006




---