Back to previous exhibits


Karen Schroeder at The Roosevelt Hotel
April, May and June 2007

Whideby Island landscape artist Karen Schroeder will show a group of her landscapes at the Roosevelt Hotel, 1531 7th Ave, Seattle, for the months of April, May and June in the hotel's Second Floor Gallery. The gallery is open 9-5 daily or by appointment.

While Ms. Schroeder lacks significant academic credentials, she brings extraordinary skill and sensitivity to her imagery, concentrating on both the Northwest and the Southwest.. Her powerful color substitutions and expressive strokes are used to depict wild places, devoid of humanity. A long-time member of the Northwest Pastel Society, Ms. Schroeder's skill with dry pastel is considerable, but lately she has started to use soft oil sticks with powerful results. She counts several local hospitals as clients.

For more information, please contact Jeffrey Moose, Director of Jeffrey Moose Gallery at 206 467 6951



"Evening Glow"
Karen Schroeder
2006
Pastel on paper
24"x30"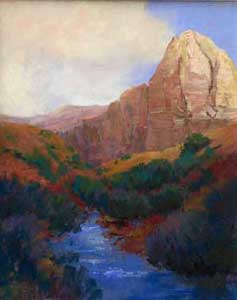 "Canyon Shadow"
Karen Schroeder
2006
Pastel on paper
24"x20"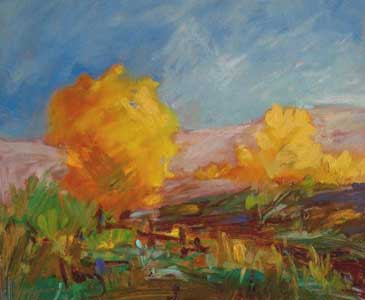 "Fall Yellow
Karen Schroeder
2006
Oil stick on paper
20"x18"