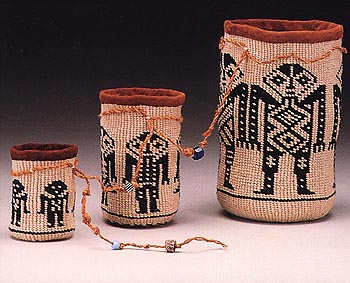 "From Generation to Generation"
Handwoven "Sally" Bag
cotton, dogbane, tradebeads
3", 5" and 8" diameters
1997

Pat Courney Gold , and Bernyce Courney are sisters who both work as fiber artists in basketry. They are Wasco-Wishram Indians enrolled in the Confederated Tribes of Warm Springs, OR. They have revived the Wasco tradition of Sally bags, a full turn twine type of weaving decorated with unique X-ray motifs. They have also created their own variations based on their own experiences and observations.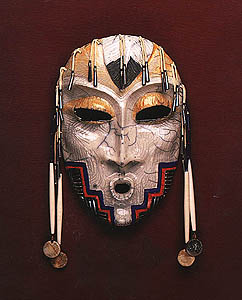 Lillian Pitt
"Feather Woman"
raku, buckskin, beads
9"x16"x3"
1997