Jeffery Moose Gallery - Final Shows in downtown Seattle

July 29th through - October 29th
reception TBD from 5:30 to 7:30 pm.
Music by Silk Road Swing Quartet


2016 will be the last year in Seattle for Jeffrey Moose Gallery. The coming demolition of Rainier Square leaves but a few months to curate our final shows. In recognition/celebration of those who made the gallery happen, I am proud to announce a group exhibit featuring Bob Lucas, Suzanne Haddon, Cheri O'Brien, Lillian Pitt, Warlukurlangu Artists of Australia, Neil Andersson, Steve Schneider, Dianne Rasmussen, Darlene Morgensen, Rick Stafford, Long Gao and Glen Mackie. The show will run from July 29th through October 29th. A reception will be held at a date and time yet to be determined.

For nearly 21 years, Jeffrey Moose Gallery has exhibited work related to the environment; landscapes in oil and pastel and Chinese ink, contemporary indigenous art by Native Americans and Australian Aboriginals, field sketches and journals from local biologists, abstractions based on the natural world and ceramics and blown glass inspired by Northwest elements and critters. With great regularity, the gallery has generated positive press and gained visibility for artists who rarely get mentioned in print, selling their work to collectors and museums in the U.S. and overseas.

Please refer questions to Jeffrey Moose, 206.467.6951 or jmoose@jeffreymoosegallery.com.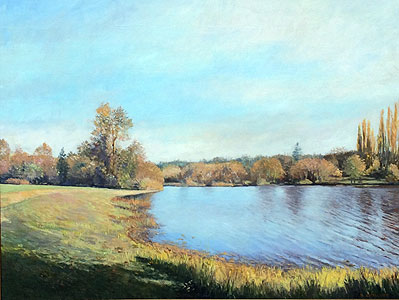 "Long Lake, Looking East"
Neil Andersson
Oil on linen
38" x 50"
2008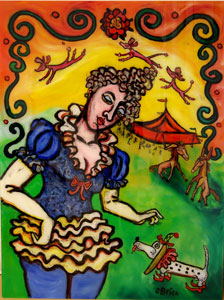 "Another Dog's Act II"
Cheri O'Brien
reverse oil on glass
48"x36"
2010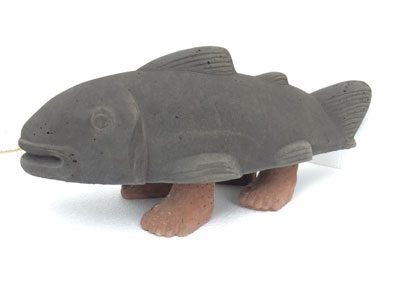 "Darwin Fish"
Bob Lucas
Cast, dyed concrete
9"H x 18"L x 7"W
2016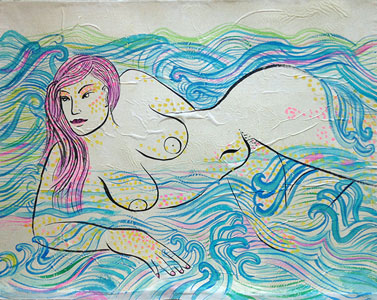 "Floating in the Sea"
Suzanne Haddon
Water color and gouache on Chine Collé
15" x 22" 2014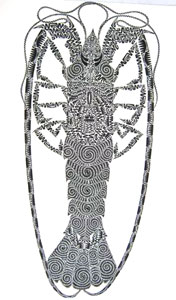 "Kaiyar (crayfish)"
Glen Mackie
Vinyl-cut print
39"x23"
2012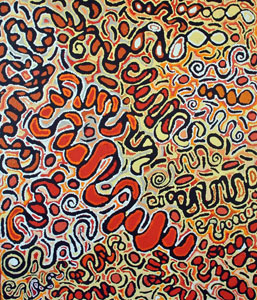 "Ngalyarrpa manu Puluku Jukurrpa / Sandhill and Bullock Dreaming"
Corrine Nampijinpa Ryan
Acrylic on canvas
60" x 24"
2015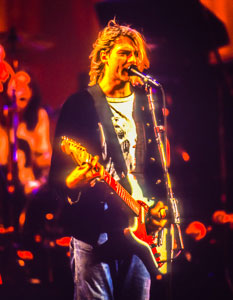 "Kurt Cobain, Pier 48, 12.13.93"
Steve Schneider
Manipulated Color photograph
14"x11"
1993
edition of 250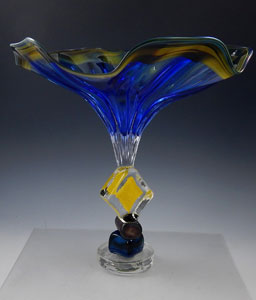 "Round Cube Vase"
Dianne Rasmussen
Blown glass
18"h x 15" d
2016