Lillian Pitt
"Ancient Tracks: Twenty-five years of Printmaking"

February 16th - July 8th
reception on Thursday February 25th from 5:30 to 7:30 pm.
Music by Silk Road Swing Quartet


I am proud to announce the extension of our current show, "Lillian Pitt: Twenty Five Years of Printmaking" through July 8th. Her show is extended to honor her recently installed exhibit at the Portland Art Museum, "The Art and Artistic Community of Lillian Pitt", on view through March of 2017 in the museum's 3rd floor gallery. In addition to the show's extension, we have added both prints and 3D works in ceramic and sterling silver to the display.

In December, the Portland Museum purchased a cast glass and copper work by Ms. Pitt from Jeffrey Moose Gallery, a version of one of her favorite themes, "She Who Watches". The image, taken from a Columbia River petroglyph, concerns one of the last Female Chiefs who asks Coyote to turn her into a rock so that she may watch over her people after "Contact".

One of the photos belloow depicts the sculpture on display at PAM while the other shows Lillian (middle) with painter/educator Linda Lomahaftewa of Santa Fe (left) and Colville artist and Liillian's first printmaking instructor, Joe Feddersen, at the March 31st reception in Portland.
---


Native American artist Lillian Pitt will open a solo show of her work concentrating on her fine art prints at Jeffrey Moose Gallery in Seattle on February 16th with a reception on Thursday February 25th from 5:30 to 7:30 pm. The show will run through May 7th.  

Ms. Pitt, a native of Wasco/WarmSprings/Yakama Tribes, is known internationally for her,  Raku and Anagama ceramic masks, cast glass sculpture, sterling silver jewelry and totemic images based on traditional symbols and spirits of her Columbia River ancestors. Over the decades, she has also produced a beautiful array of fine art prints including drypoint etchings, linocuts, monoprints and lithographs..  

Ms. Pitt's work has been commissioned by numerous museums and organizations including a collaboration with Vietnam Memorial artist Maya Lin on a bridge across the Columbia River. Ms. Pitt was a recipient of the Governor's Award of the Oregon Arts Commission in 1990. Her work has been exhibited and reviewed in the U.S., Russia, New Zealand, Germany, Czech Republic, Korea and Japan. Her work is held in several important collections, including the National Museum of the American Indian, the University of Washington's Burke Museum, the Heard Museum in Phoenix, AZ and the Sapporo City Hall, Sapporo, Japan..  

The 1999 Seattle Arts Commission funded bronze entitled "The Salmon Offering", was displayed by the Army Corps of Engineers at the Hiram Chittenden (canal) Locks in Seattle and dedicated to the memory of legendary United Indians of All Tribes Foundation founder Bernie Whitebear.  

In 1989, Ms. Pitt learned to make dry point etchings and monotypes in Olympia, WA under the supervision of Colville Native artist Joe Feddersen, a first rate printmaker. Not long after, she printed drypoint etchings with Ellen Taylor and Sarah Horowitz at an aetelier in Portland. In 2006 she made her first trip to Crow's Shadow Institute of the Arts in Pendelton, OR. where she produced her first monotypes and lithographs with Tamarind Master Printer Frank Janzen. She returned to CSI in 2008 where she created linocuts. Ms. Pitt also made monotypes and collages at Aetelier 6000 in Bend, OR. In 2013 at A6000 she made prints using an unusual trechnique involving photosensitive plates exposed to sunlight. A highlight of her printmaking career were travels in 2014 and 2015 to New Zealand where she worked with Maori Master Printer Gabrielle Belz. The 2015 trip was a collaborative art event with Indigenous artists from Canada and the US joining with their Maori hosts at the presses.  

In late 2015, The Portland Art Museum purchased a glass and copper work by Ms. Pitt from Jeffrey Moose Gallery, "She Who Watches", for their permanent collection and will feature some of her work in an upcoming March 2016 exhibit. In addition, the US Park Service added Ms. Pitt's ceramics and silver jewelry to the Fort Vancouver Historic Site store in November, 2015.  

Please refer questions to Jeffrey Moose, 206.467.6951 or jmoose@jeffreymoosegallery.com.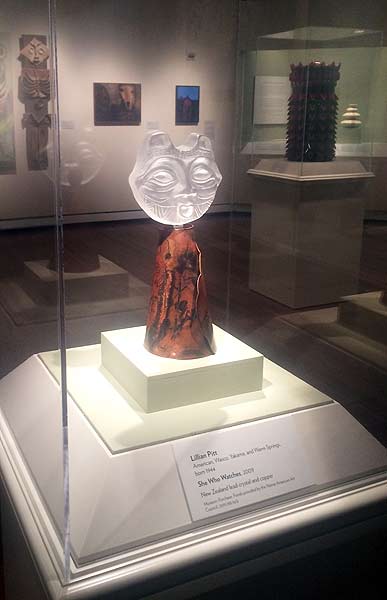 Lillian Pitt sculpture on display at PAM  





Lillian Pitt
Linda Lomahaftewa
Joe Feddersen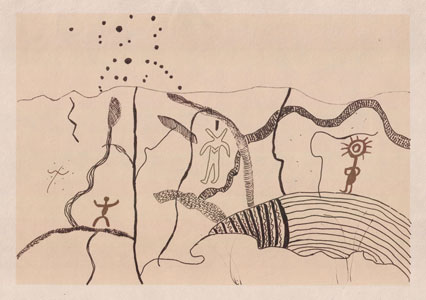 Lillian Pitt
"Pipetsone Secrets"
lithograph
16 1/2"x19"
2014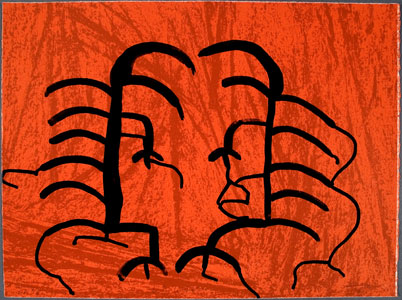 Lillian Pitt
"Lively Conversation"
lithograph
14"x12"
2006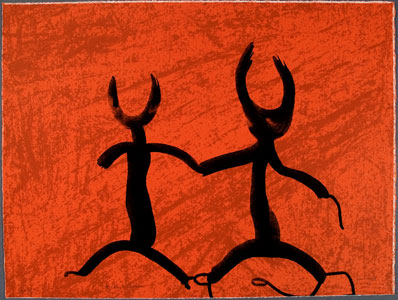 Lillian Pitt
"Rabbit Dance"
lithograph
16"x20"
2006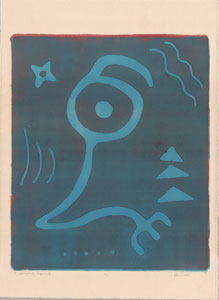 Lillian Pitt
"Evening Spirits"
monotype
15"x11"
2013