Neil Andersson, Dianne Rasmussen, and Karen Schroeder

February 26th through June 6th, 2015
The reception for the exhibit will be held Thursday, March 12th from 5:30 to 7:30 PM


Jeffrey Moose Gallery is proud to announce the return of three of the gallery's finest, oil painter Neil Andersson, glass artist Dianne Rasmussen and pastel and oil painter Karen Schroeder, for an exhibit to run from February 26th through June 6th. A reception for the artists will be held on Thursday, March 12th from 5:30 to 7:30 PM.  

Mr. Andersson, with an MFA from the School of the Art Institute of Chicago in landscape painting, depicts local scenery, typically waterscapes including Puget Sound and local ponds and lakes. His style is clean, soft Impressionism, with hints of Pissaro or even earlier, Claude. An avid Francophone, he also presents scenes of French landscape, not surprising since he is also the founder of Gypsy Jazz group Pearl Django and one of America's finest interpreters of the legendary guitarist Django Reinhardt.  

Sharing wall space with Mr. Andersson is Whidbey Island's Karen Schroeder, a pastel and oil painter who's focus on the scenery near her home comes in bold gestural strokes and surprising abstractions. A longtime member and former officer of the Northwest Pastel Society, Ms. Schroeder is an accomplished artist in a medium not well known, but extremely difficult to master. In particular, her depiction of the low filtered light of our area and its effect on colors is remarkable.  

On pedestals and "raining" from the ceiling are blown and fused glass works by Everett's Dainne Rasmussen. Dianne's work, striking in bold colors and sensuous forms, is informed by two separate degrees, one in fine arts and another in fashion. In this exhibit, she has created a "rainstorm" of blown glass, suspended from the gallery ceiling; nearly 50 glass droplets hang at various lengths, sparkling with hints of color. Also on display are new bowls and vases, both solo and in groups.

Please refer questions to Jeffrey Moose, 206.467.6951 or jmoose@jeffreymoosegallery.com.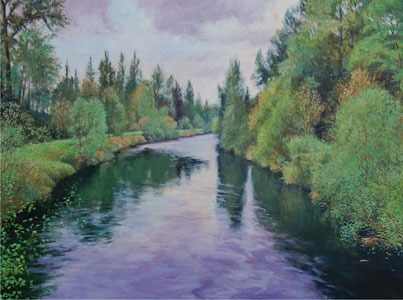 Neil Anderssonbr>
"Snoqualmie River at North Bend"
Oil on canvas
40"x30"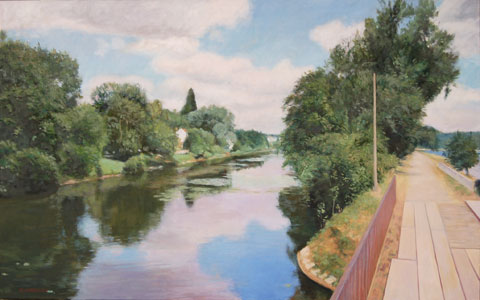 Neil Andersson
"Samois Sur Siene"
Oil on canvas
30"x48"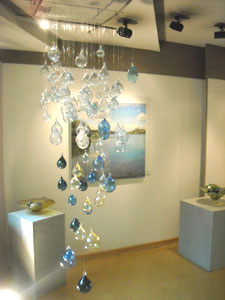 Dianne Rasmussen
"Glass Rainstorm"
blown glass, monofilament, bamboo, wire
99"h x 42"w x 24"d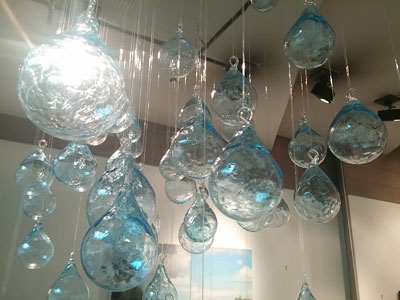 Dianne Rasmussen
"Glass Rainstorm, closeup"
blown glass, monofilament, bamboo, wire
99"h x 42"w x 24"d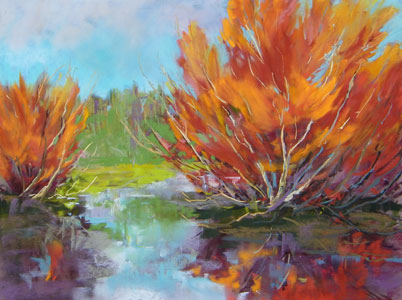 Karen Schroeder
"Edge of the Pond"
Pastel on paper
12" x 16"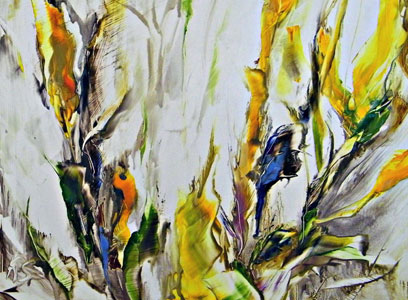 Karen Schroeder
"Water Series 4"
Oil on board
16"x20"


More works in this exhibit.