Steve Schneider
"Seattle Rocks!"

July 8th through September 28th, 2013
reception Thursday, July 18th from 5:30-7:30

"Seattle Rocks!" presents the Rock and Roll photos of Steve Schneider, July 8th through September 28th, Jeffrey Moose Gallery, 1333 5th Avenue. Seattle. An artist's reception will be held Thursday, July 18th, 5:30 - 7:30 pm.
In this show Mr. Schneider focuses on Seattle acts Nirvana, Soundgarden, Pearl Jam, Dave Matthews and Death Cab for Cutie. Other artists include the Grateful Dead, Santana, Stevie Ray Vaughn, Eric Clapton, Jeff Beck, The Who, Tom Petty, U2 and many more.
After moving to Seattle from Southern California in 1979, Mr. Schneider continued to follow the California scene as The Grateful Dead, Santana and others toured here, but he also quickly caught on to the emerging Grunge sound and photographed the legendary bands. In December of 1993, he shot an MTV New Year's special at an empty building on Seattle's waterfront. That night's photos of Nirvana include the image for the show poster. Other images from this period include classic in-motion images of Chris Cornell in his Big Hair days and Eddie Vedder raising his middle finger to the crowd.
Photographer Steve Schneider has turned a fondness for Rock and Roll into a lifetime of concert documentation. Beginning with a 1973 shot of Neil Young and Graham Nash, up to a 2013 shot of a Soundgarden reunion show at Seattle's Paramount Theatre, his catalogue captures, in revealing and dramatic action, Rock legends from several decades. Mr. Schneider's career has included stints working for UPI, Reuters and Sipa Press as well as long term commitments to corporate assignments and conventions. He also travels annually with several national associations such as the National League of Cities and American Thoracic Society.
His work has appeared in various publications including TIME magazine, which, after Jerry Garcia's death in 1995, ran Mr. Schneider's photo of Garcia at his final Seattle concert.

Please refer questions to Jeffrey Moose, 206.467.6951 or jmoose@jeffreymoosegallery.com.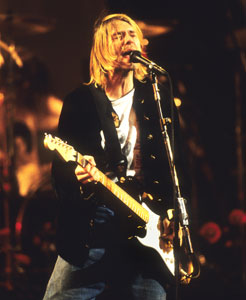 "Kurt Cobain, Pier 48, Seattle, 12/13/93"
color photograph
14"X11"
1993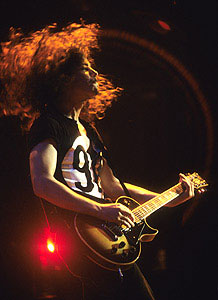 "Chris Cornell, Paramount Theatre, Seattle, 3/5/92"
color photograph
14"x11"
1992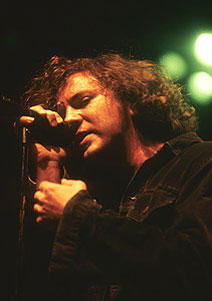 "Eddie Vedder, Mercer Arena, Seattle, 12/7/93"
color photograph
14"x11"
1993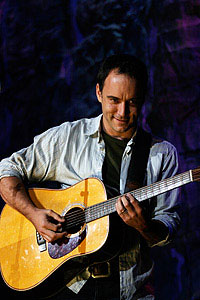 "Dave Matthews, White River Amphitheatre, Auburn, WA, 9/18/04"
color photograph
14"x11"
2004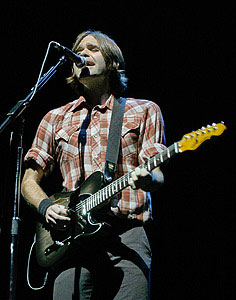 Ben Gibbard, Comcast Arena, Everett, WA, 6/21/08"
color photograph
14"x11"
2008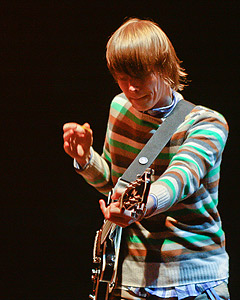 Christopher Walla,
Death Cab for Cutie
Comcast Arena
Color Photograph
10x8
12/28/2008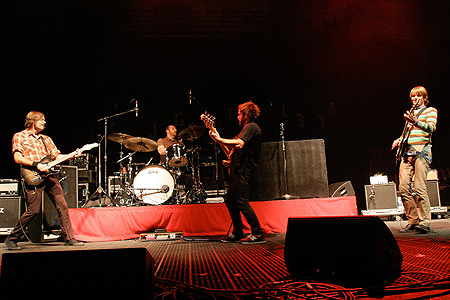 Death Cab for Cutie
Color Photograph
Comcast Arena
11x14
12/28/2008


More works in this exhibit.