Back to Previous exhibits

Barbara Benedetti Newton, Randena Walsh, Karen Schroeder and Neil Andersson.
A show of new landscape paintings in oil and pastel.

October 9th through January 5th,2012
reception Thursday, October 11th 5:30-7:30

Jeffrey Moose Gallery is pleased to announce a show of landscape paintings by a group of gallery artists to run October 9th through January 5th, 2013. A reception will be held on Thursday, October 11th from 5:30-7:30 PM, featuring live music from Ranger and the Re-Arrangers.

Pastel masters Barbara Benedetti Newton, Randena Walsh and Karen Schroeder will team up with oil painter and musician Neil Andersson for a show in the enormous new exhibition space at 1331 Fifth Avenue to unveil new works based primarily on imagery of the wilds of Washington State.

Ms. Newton, of Renton, is a longtime, multiple award-winning member of the Northwest Pastel Society, Women Painters of Washington and several other artist groups. This year she will exhibit some exciting and subtle oil paintings along side her signature pastels. In the past year, Ms. Newton has piled up awards, most important, she was invited into the Master Circle of the International Association of Pastel Societies (IAPS). She also received a Northwest Pastel Society Award, a Best of Show and a First Place among others.

Karen Schroeder, of Whidbey Island, will contribute her vigorous brand of impressionistic San Juan Islands based scenes, many of which feature water, both still and moving. Randena Walsh, a longtime member of the Audubon Society and a resident of North Kitsap, will show some delightful bird portraits together with scenes from Kitsap County. Neil Andersson, an MFA from the School of the Art Institute of Chicago and co-founder of internationally known Gypsy Jazz group Pearl Django, is a fine oil painter who focuses on local parks and big picture landscapes.

Please refer questions to Jeffrey Moose, 206.467.6951 or jmoose@jeffreymoosegallery.com.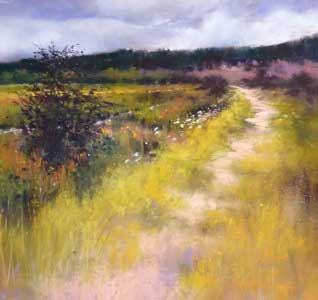 "Queen Anne's Lace"
Barbara Benedetti Newton
Pastel on paper
14 3/4" x 15 3/4"
2012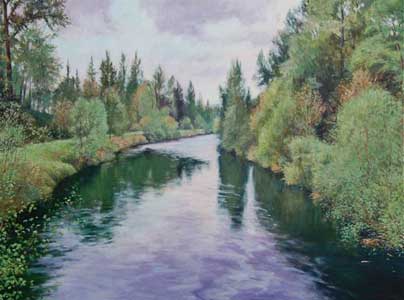 "Snoqualmie River at North Bend"
Neil Andersson
Oil on canvas
30" x 40"
2011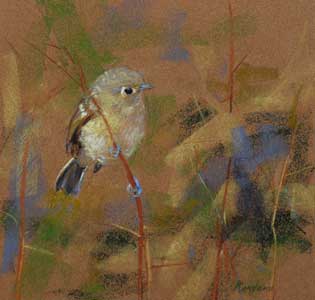 "Hutton's Vireo"
Randena Walsh
Pastel on paper
7"x7"
2012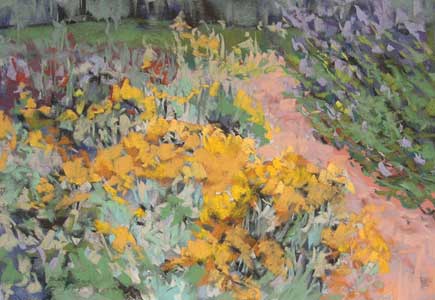 "Summer Colors"
Karen Schroeder
Pastel on paper
20" x 24"
2012



more works in this exhibit