Back to Previous exhibits

Gerald Lonning, Anne Collett, Dianne Rasmussen

May 5th through July 9th
ARTIST RECEPTION: Thursday, May 12th, 5:30-7:30

Jeffrey Moose Gallery is proud to announce a three person exhibit: painters Gerald Lonning and Anne Collett will balance 2D work with blown and fused glass by Dianne Rasmussen for the period May 5th through July 9th. A reception will be held on Thursday, May 12th from 5:30 to 7:30.

Mr. Lonning, a resident of Kitsap County, works in subtle grids with soft shades, often complimented by found images, reflecting a sophisticated understanding of Abstract Expressionism and other modern movements. Mr. Lonning's works are formal in their deference to the grid, though subtle use of color and space betrays his romantic side. He breaks from the conceptual with the use of stenciled and stamped imagery, most of which is obscure, ironic and just humorous enough to let you off the formal hook.

More natural grids appear in the complex, sometimes visionary, sometimes abstract dot-textured paintings on paper by Richland's Anne Collett. A former textile artist and practicing RN, Ms. Collett's works vary between pure abstraction and representation but always reflect a fascination with sub-structures, both scientific and poetic, and feature plants, animals or, literally, waves of energy. They are filled with many layers of material: acrylic paint, ink, tempera and pastel, built slowly, resulting in a textural depth that teases the eye. Her visions are gentle and refreshing in our difficult times.

Ms. Rasmussen, of Everett, has two B.A. degrees, one in fashion business and another in fine art. She has exhibited for twenty years, assisted for glass artists Bob Mitchell, Dan Bergsma and the B.C. firm of Sterloff, Studer and Brown and taught classes at Pratt Fine Arts Center. Her work is carried in art glass galleries nation- wide. She is known for detailed, layered pedestals on her works, composed of alternating floral, aquatic and abstract motifs. In addition, she produces a wide array of functional, slumped glassware, including goblets, bowls and party services.

Please refer questions to Jeffrey Moose, 206.467.6951 or jmoose@jeffreymoosegallery.com.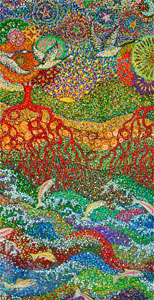 "Columbia Gorge"
Anne Collett
Acrylic, ink and tempera on paper
50"x27"
2010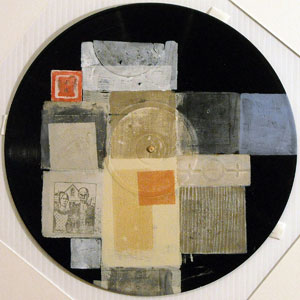 "Milton"
Gerald Lonning
Acrylic on LP
12"x12"
2009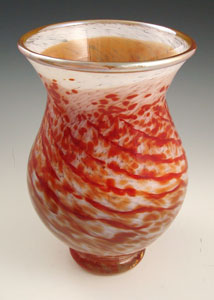 Red Spot vase
Dianne Rasmussen
Blown glass
14"x8" diameter
2011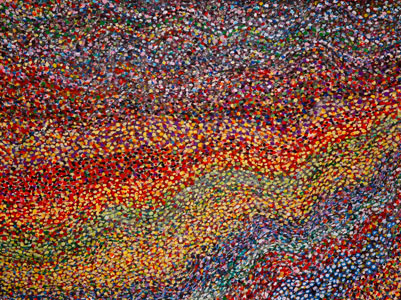 "Box of Rain"
Anne Collett
Acrylic, ink and tempera on paper
24 1/8"x31 1/8"
2011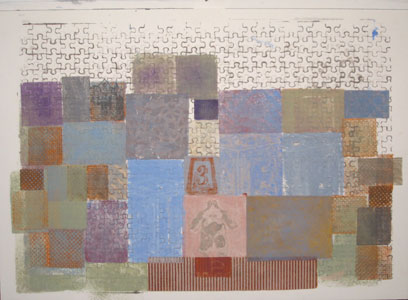 "Wycoff"
Gerald Lonning Acrylic on board 14"x20"
2011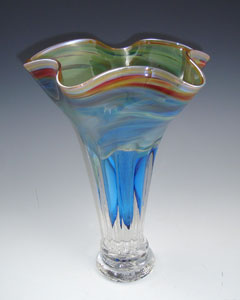 Blue vase with clear base
Dianne Rasmussen
Blown glass
16"x8" diameter
2011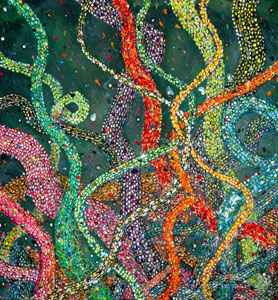 "Anemone"
Anne Collett
acrylic, tempera, ink and thread on paper
20 1/8"x18 1/4"
2010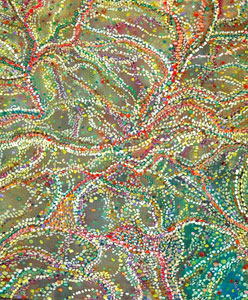 "Murania"
Anne Collett
acrylic, tempera and ink on paper
22 5/8"x24 3/4"
2011




more works in this exhibit