Back to Previous exhibits

Cheri O'Brien
"Landscapes and Portraits", an exhibit of new work in several media

March 3rd - May 30, 2010
RECEPTION Thursday, March 18th 5:00-7:00 pm

In 1998 Ms. O'Brien was named Snohomish County Artist of the Year. Ms. O'Brien, known as a painter and illustrator, recently completed an enormous public commission. In early 2009 Snohomish Community Transit awarded Cheri an $110,000 commission for the SWIFT bus route on Highway 99, Cheri created 16 8x8 foot concrete platforms with 8 Snohomish river and Matisse inspired images.

Two years ago, after a European vacation, Ms. O'Brien immersed herself in learning the craft of painting on glass in several forms: enameled, fused and reverse-painted images. Many of the works in this show are the new reverse-painted images in both oil on glass and acrylic on plexi. Other are related to her recent SWIFT bus commissions.

Previous to this stylistic development, Ms. O'Brien attended classes in painting glass with noted glass artist Cappy Thompson at the Pratt Fine Art Center. Ms. Thompson, like Ms. O'Brien, is known for glowing figurative images.

In the last three years, Ms. O'Brien secured three additional important public commissions: A group of paintings on glass for Highline Elementary in Des Moines and two posters for separate gardening and arts events in Everett, Washington. Her cheery, cartoony but highly intelligent animals and people appeal to both adults and children.

Please refer questions to Jeffrey Moose, 206.467.6951 or jmoose@jeffreymoosegallery.com.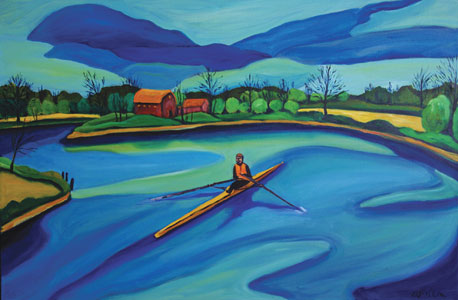 Cheri O'Brien
"Solitude on the Snohomish River"
oil on canvas
24" X36"
2009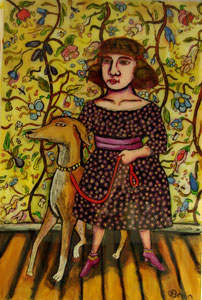 Cheri O'Brien
"The Girl with Her Greyhound"
reverse oil on glass
36x24
2008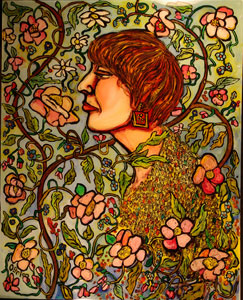 Cheri O'Brien
"Old Fashioned Roses"
reverse oil on glass
30x24
2008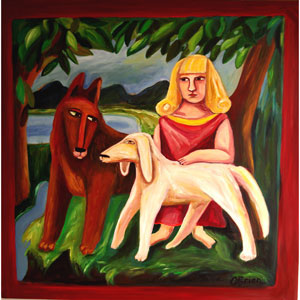 Cheri O'Brien
"Precipice"
oil on canvas
48x48
2009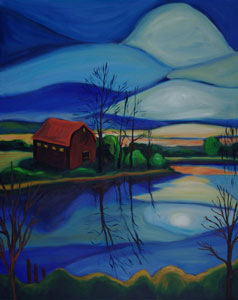 Cheri O'Brien
Sunrise over the Snohomish River
oil on canvas
48x36
2008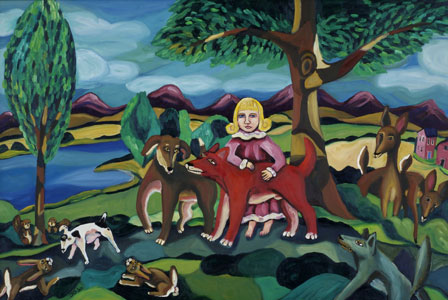 Cheri O'Brien
Little Mistress of the Peaceable Kingdom
oil on panel
24x36
2007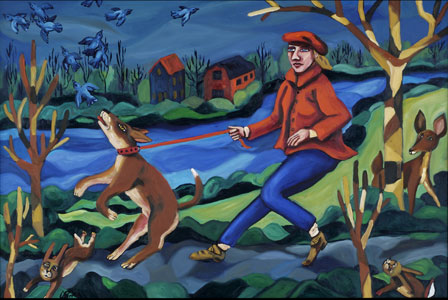 Cheri O'Brien
The Beginning of Winter II
oil on panel
24x36
2007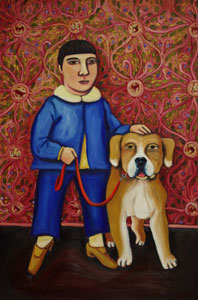 Cheri O'Brien
A Boy and His Dog
oil on canvas
36x24
2007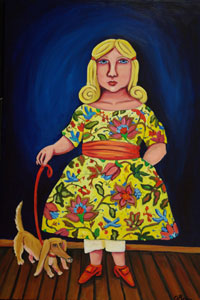 Cheri O'Brien
The Girl in Her Floral Dress
oil on canvas
36x24
2008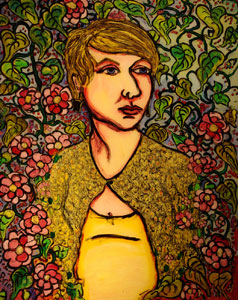 Cheri O'Brien
Taylor
reverse oil on glass
30x24
2007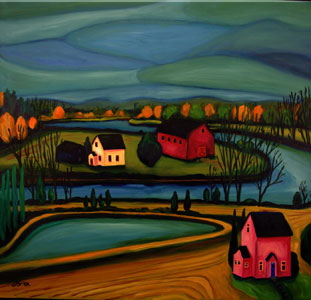 Cheri O'Brien
Neighbors II
oil on panel
32x36
2007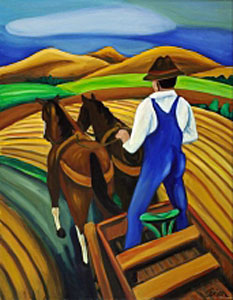 Cheri O'Brien
Heading Home
oil on canvas
28x22
2008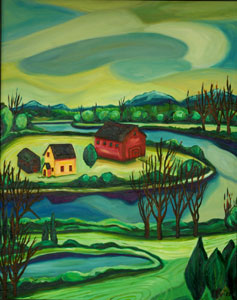 Cheri O'Brien
An Early Winter
oil on canvas
30x24
2009