Back to Previous exhibits

Heather Murphy

August 6th - September 20th, 2008
Reception Thursday, Aug. 7th, 5:30-7:30.


Please refer questions to Jeffrey Moose, 206.467.6951 or jmoose@jeffreymoosegallery.com.

Jeffrey Moose Gallery, 1333 5th Ave, Seattle, is proud to announce a solo exhibition of artwork by former federal wildlife biologist Heather Murphy from August 6th through September 20th, 2008. A reception will be held on Thursday, August 7th from 5:30 to 7:30 in the Gallery.

The exhibition will feature new works created during her residency last winter at Steheiken, the remote outpost on the eastern end of Lake Chelan, staying at a National Park Service pioneer cabin. In this frosty wind-swept location, she painted works in her signature watercolor style as well as some remarkable new efforts in acrylic on canvas. The medium of acrylic is new to her and is producing strong results.

Ms. Murphy is well known for her wildlife journals and note cards featuring sketches and notes from wilderness observations in the Washington Cascade and Okanogen mountain ranges where she served as a field biologist for over 30 years. Her work has been shown throughout Washington state and in 2005, Ms. Murphy was invited to teach wildlife journaling as part of the Smithsonian's annual Folklife Festival on the Mall in Washington, D.C.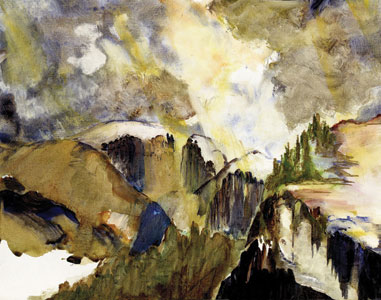 Heather Murphy
"Yosemite Lights"
2007
Acrylic on canvas
15"x19"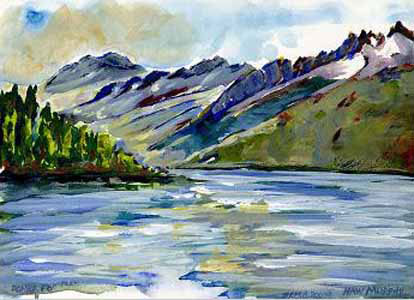 Heather Murphy
"Stehekin Domke Complex"
2007
Acrylic on paper
7"x10"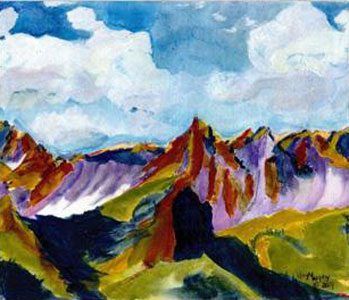 Heather Murphy
"Buck Mountain Clouds"
2005-07
Acrylic watercolor on paper
8"x9.5"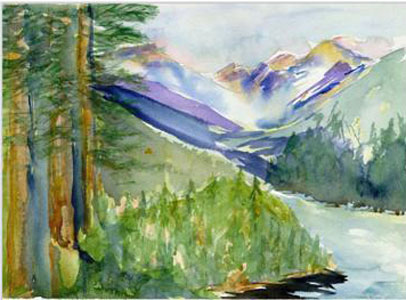 Heather Murphy
"Elbow of the Elwha"
watercolor on paper
16"x12"
2007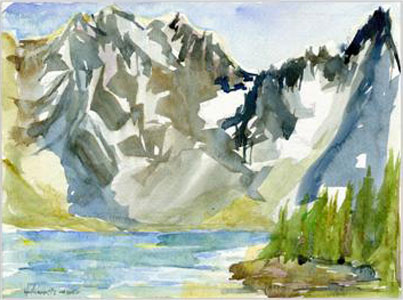 Heather Murphy
"Colchuck Lake: The Enchantments"
watercolor on paper
9"x12"
2005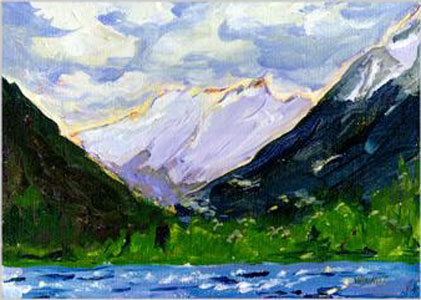 Heather Murphy
"Evening Winds: Uplake to McGregor"
acrylic on canvas
5"x7"
2007-2008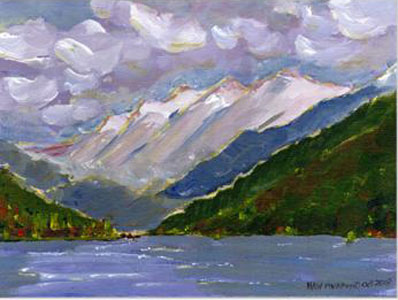 Heather Murphy
"Stehekin Downlake: Winter Storm"
acrylic on canvas
9"x12"
2007-2008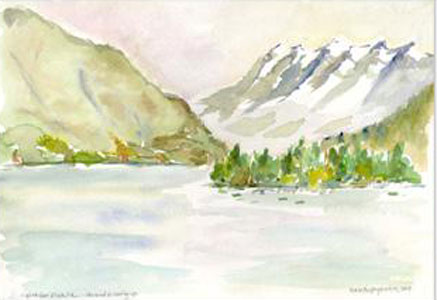 Heather Murphy
"Uplake Chelan at Flick Creek"
watercolor on paper
7x10
2007-2008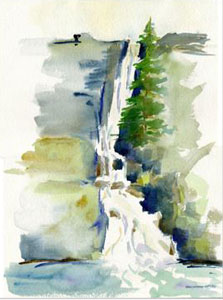 Heather Murphy
"Sunlit Rainbow Falls"
watercolor on paper
14"x11"
2007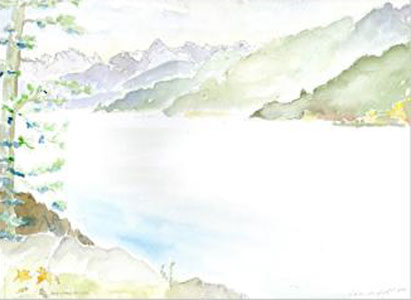 Heather Murphy
"Lakeshore Bluff"
watercolor on paper
10"x13"
2007-2008

more works in this exhibit