Back to Previous exhibits

Neil Andersson, Karen Schroeder and Michele Soderstrom

January 17th to March 3rd, Reception Thursday, January 18th 5:30 to 7:30 pm.


Please refer questions to Jeffrey Moose, 206.467.6951 or jmoose@jeffreymoosegallery.com.

Jeffrey Moose Gallery, 1333 5th Ave, Seattle, is pleased to announce an exhibition at the gallery of work by three painters, Neil Andersson, Karen Schroeder and Michele Soderstrom, to run from January 17th to March 3rd, with a reception on Thursday, January 18th. The current exhibition of Australian Aboriginal art has been extended through Saturday, January 13th.

All three artists work with landscape and animals, Mr. Andersson with oil on canvas, Ms. Schroeder with pastel and oil stick and Ms. Soderstrom with a mixture of watercolor and pastel.

Neil Andersson, of Tacoma, affiliated with the gallery through the alumni association of the School of the Art Institute of Chicago, holds an MFA in Landscape Painting from the school and favors scenery from France, sometimes turning to Puget Sound for imagery. His work focuses on earth and water; most of his best depict bucolic river scenes of slow moving, wide water and lush summer foliage. His technique is realistic but not photographic, sentimental but not corny. When Mr. Andersson is not painting, he is leading the well-known Gypsy Jazz group Pearl Django

Karen Schroeder, of Whidbey Island, lacks the academic credentials of Mr. Andersson, as she is self-trained. But she brings extraordinary skill and sensitivity to her imagery, concentrating on both the Northwest and the Southwest, where she ha a second residence. Her powerful color substitutions and expressive strokes are used to depict wild places, devoid of humanity. A long-time member of the Northwest Pastel Society, Ms. Schroeder's skill with dry pastel is considerable, but lately she has started to use soft oil sticks with powerful results.

Michelle Soderstrom, a resident of Indianola, is an award-winning watercolorist who has focused on horses but is also an accomplished landscape painter. Like Ms. Schroeder, she is a self-taught artist, but has attended a variety of workshops and classes. Her intrerest in horses began as a child, when she spent as much time sketching her horse as she did riding her. Her list of awards includes two First Place selections in 2000 and 2004 at the Equine Art competition held at Emerald Downs.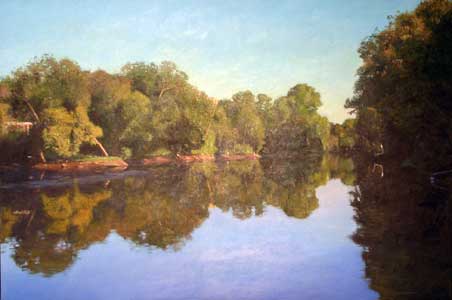 Neil Andersson
"Bank on Sevres River,France"
2006
Oil on canvas
48"x72"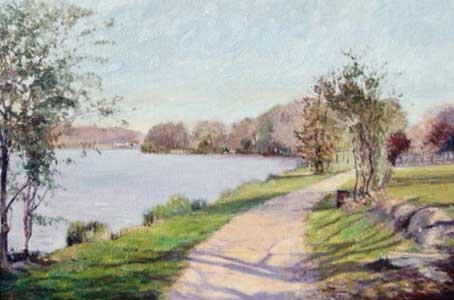 Neil Andersson
"Pathway on the Loire River, France"
2006
Oil on canvas
24"x36"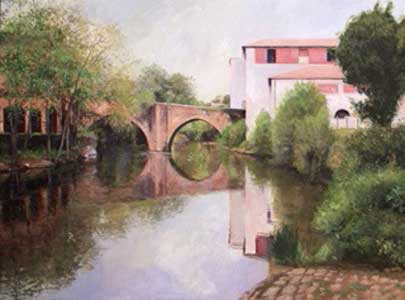 Neil Andersson
"Bridge at Clisson, France II"
oil on linen
40"x54"
2006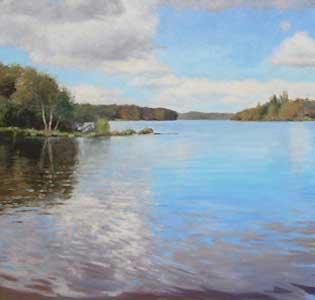 Neil Andersson
"Loire River, France - Clouds"
oil on linen
38"x40"
2006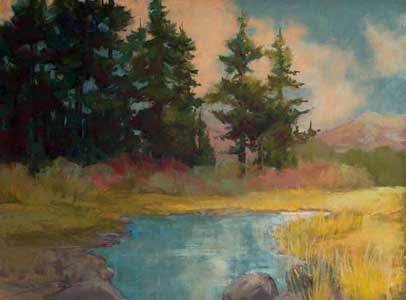 Karen Schroeder
"Oregon High Country"
2006
Pastel on paper
16"x22"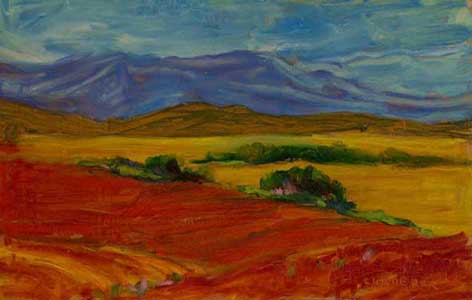 Karen Schroeder
"Fields and Pasture"
2006
Oil stick on paper
7"x9.5"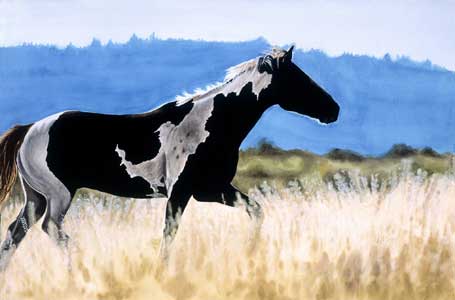 Michele Soderstrom
"Ranch Horse"
Watercolor on paper
17"x22"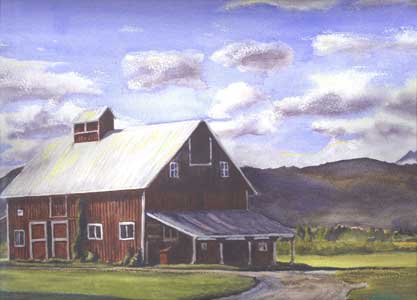 Michele Soderstrom
"Montana Barn"
Watercolor on paper
20"x24"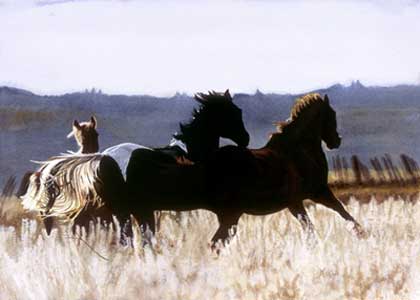 Michele Soderstrom
"Freedom"
watercolor on paper
34"x42"
2005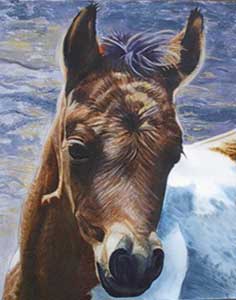 Michele Soderstrom
"New Beginnings"
watercolor, pastel on paper
42"x34"
2005


more works in this exhibit