Geoffrey Pagen
Mr. Pagen, who has taught at Reed since 1979, is an artist who's work exists somewhere between ceramics, sculpture and painting. He is tough to define as he works with panels of clay which are textured and glazed and presented like paintings, often hung in complex groupings. Their depth, at an average of 2-4 inches, creates a sculptural profile, though the surfaces tend to be flat.

Pagen has nurtured several generations of young artists while quietly participating in over 30 solo exhibits, 60 group shows and completing more than 75 site-specific commissioned works for corporations, institutions and private residences. His work has been particularly successful in corporate and business settings as it is abstract, playful and full of color.

Now Mr. Pagen returns to Seattle for his first solo exhibit in nearly 20 years. With a subtle palette and an arsenal of complex geologic textures, several of his new works take titles from the lexicon of snowboarding, skiing and surfing; "Shred", "Terrane"and "Fall Line" all help point to Mr. Pagen's background growing up on California's beaches, living in the Pacific Northwest and his unusual place as a clay artist riding the boundaries of sculpture and painting and jumping the traditional limitations of his medium.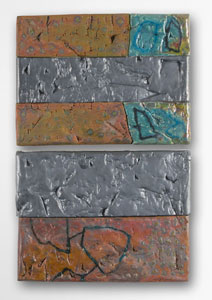 Geoffrey Pagen
"Shred"
2008
Ceramic
29"x19"x2"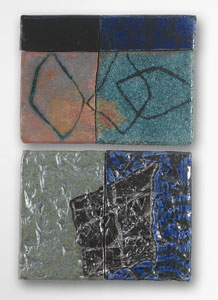 Geoffrey Pagen
"Fall Line"
2008
Ceramic
29"x19"x2"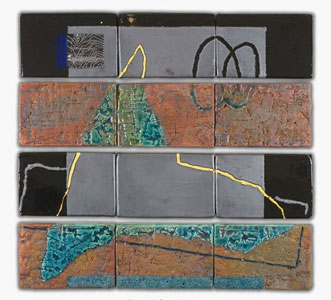 Geoffrey Pagen
"Detrital"
2007
Ceramic
41"x43"x2"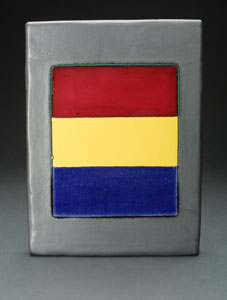 Geoffrey Pagen
"59"
glazed ceramic
19"x14'x2"
2005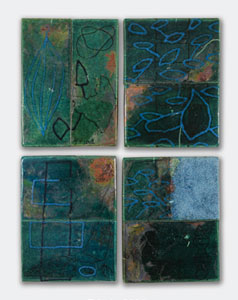 Geoffrey Pagen
"Triad"
glazed ceramic
40"x29"x2"
2006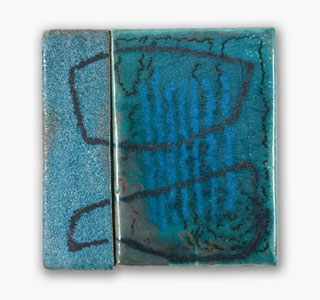 Geoffrey Pagen
"Inland Sea"
glazed ceramic
14"x14"x2"
2008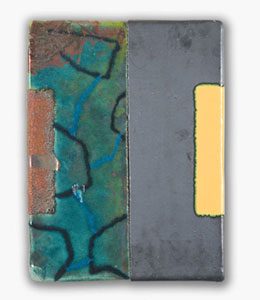 Geoffrey Pagen
"Terrane"
glazed ceramic
19'x14"x2"
2008





Geoffrey Pagen
"Tetris"
glazed ceramic
20"x60"x2"
2006